June 2023
A Story From
Youth Initiatives
Our ambition is to help 10 million young people around the world access economic opportunities by 2030 through employment and employability, agripreneurship, and entrepreneurship.
Young people are at the heart of regeneration and are our future. They are the entrepreneurs and innovators of tomorrow, and the next generation of farmers who will feed our growing population. They help their communities thrive and benefit Nestlé with their fresh ideas, diverse perspectives and energy.
Our Nestlé needs YOUth initiative aims to help young people gain access to apprenticeships, traineeships and job opportunities – empowering them with skills they need to thrive. Supporting future Nestlé farmers means we can train them in regenerative agriculture.
Bringing businesses together in support of the youth
In addition, we are bringing business together in support of youth. The Global Alliance for YOUth initiative has helped millions of young people find a job or start a business. Led by Nestlé, the alliance of 25 like-minded companies provides training, supports young entrepreneurs and offers first job opportunities. Our goal is to provide opportunities and a platform for young people, including representation at the World Economic Forum in Davos.
Taking practical steps to help young people find work
Our approach is centered around Nestlé needs YOUth and targets three distinct focus areas:
Agripreneurship: Inspiring the farmers of tomorrow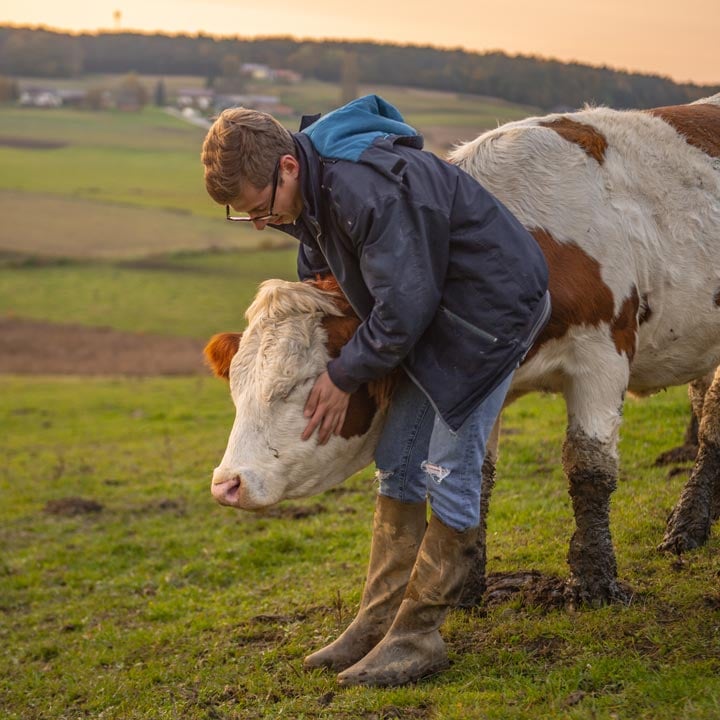 We want to make farming more attractive to young people. That's why we're encouraging young people to create livelihoods as farmers, to run their farms as businesses and to use regenerative agriculture methods in support of a just transition to regenerative food systems.
We are teaching farmers the skills to make a decent living, and to create businesses that are financially robust and can weather the ongoing challenges of climate change. So far we have trained more than 400 000 farmers through ourFarmer Connectprogram. To support that, ourAgripreneurship Academy has been launched to provide even wider access to educational videos on regenerative farming, covering topics such as agroforestry, soil health and animal welfare.
Entrepreneurship: Empowering young innovators
Through our Nestlé Youth Entrepreneurship Platform (YEP), we want to empower young people to learn new knowledge or skills, test an idea or grow their businesses – to help shape the future of food. A new digital platform, YEP brings together all Nestlé's existing innovation initiatives in one place, and gives young people access to the Nestlé Entrepreneurship Academy, plus dedicated programs to grow knowledge and skills.
One key program available on YEP is Nestle's Accelerator program, which welcomes students, startups and Nestlé intrapreneurs at 12 sites across the world. Participants focus on taking disruptive food innovations from 'idea to shop' in just six months, with full access to Nestlé's infrastructure and expertise.
Employment and employability: Helping young people secure jobs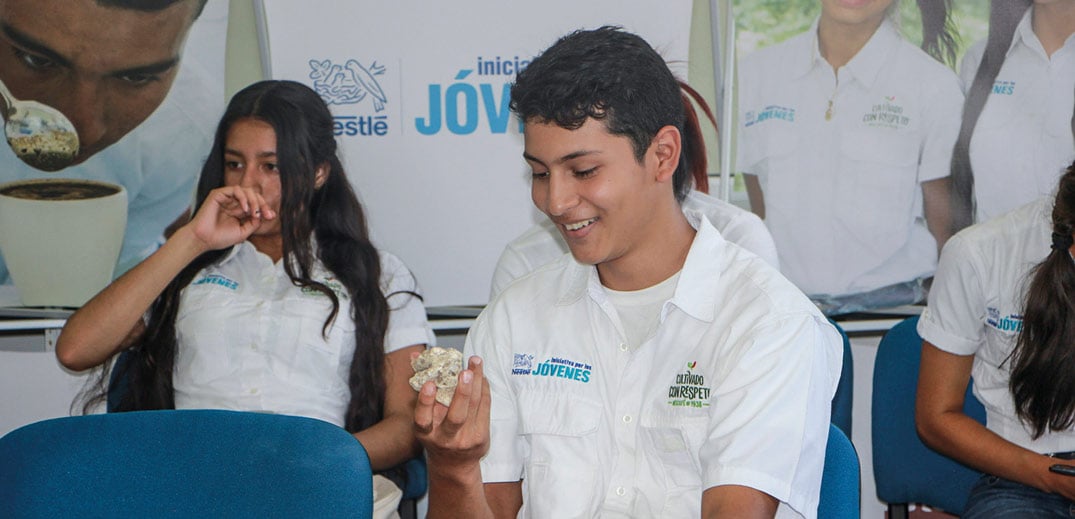 We're helping young people access economic opportunities by offering jobs, traineeships, internships (including our virtual Nesternships program), apprenticeships and training. Through these programs, young people can gain the skills and experiences required to secure a job.
As a sign of how seriously we take this, our goal here is not simply to ensure a future talent pipeline for Nestlé, but to help equip young people with skills that can help secure them a position anywhere.
Youth summits around the world help us build awareness of employment and training opportunities. Separately, we provide online training, adding new learning modules to our virtual internship program and rolling it out in new regions, as well as holding thousands of live and pre-recorded training sessions.
"Challenging, inspiring and transformative are the words that define my experience at Nestlé. Working on inclusivity projects, employer branding and youth engagement was an opportunity to hone my professional and personal growth."

Minhaal Ayam Khan
Participant Nesternship Program, Nestlé Pakistan