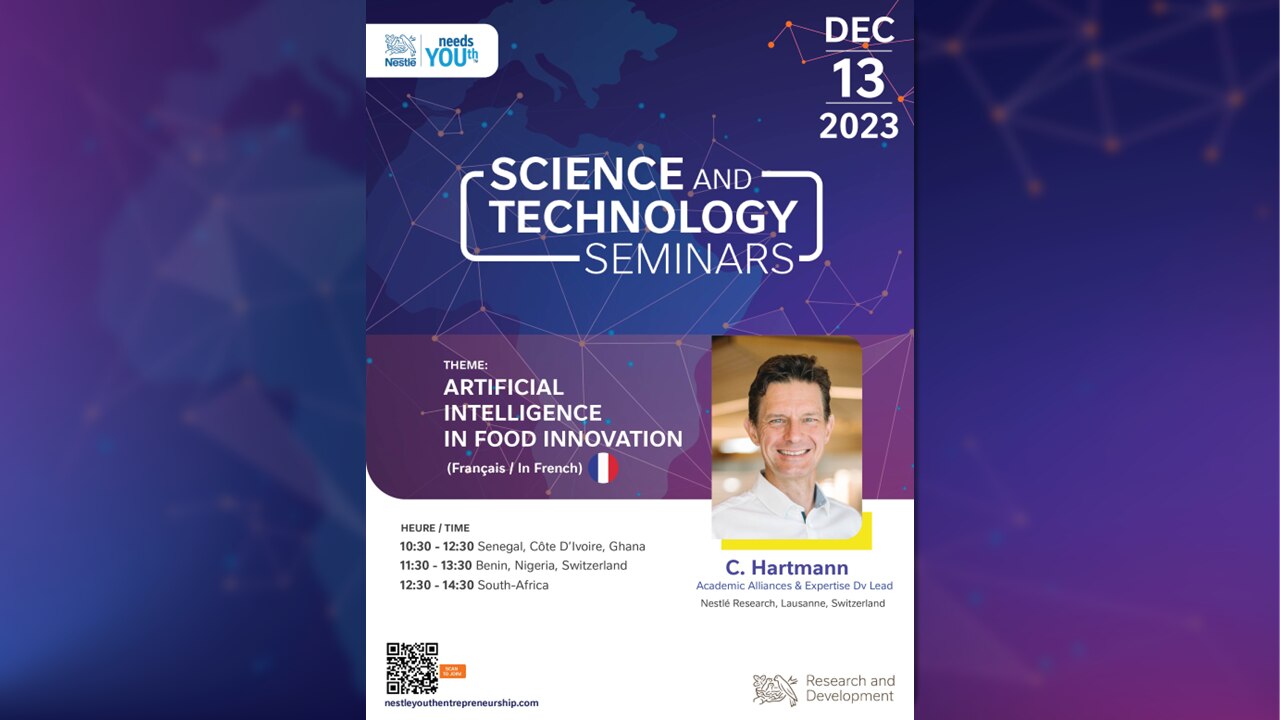 11. Intelligence artificielle (Français)

13.12.23

Français

The Nestlé Science & Technology Seminars - exclusive for our partner universities in Sub-Saharan Africa.
Intelligence artificielle dans l'innovation alimentaire with C. Hartmann (Academic Alliances & Expertise Dev Lead)
Explore the cutting-edge intersection of artificial intelligence and food as we delve into the limitless possibilities it offers. Discover how AI is revolutionizing food production, quality control, and consumer experience. Gain valuable insights into the latest advancements, trends, and case studies that showcase the transformative power of AI in the food industry. Don't miss this opportunity to stay ahead of the curve - register today!
10:30 – 12:30 Sénégal, Côte D'Ivoire, Ghana (GMT)
11:30 – 13:30 Benin, Nigeria, Switzerland (GMT+1)
12:30 – 14:30 South-Africa (GMT+2)