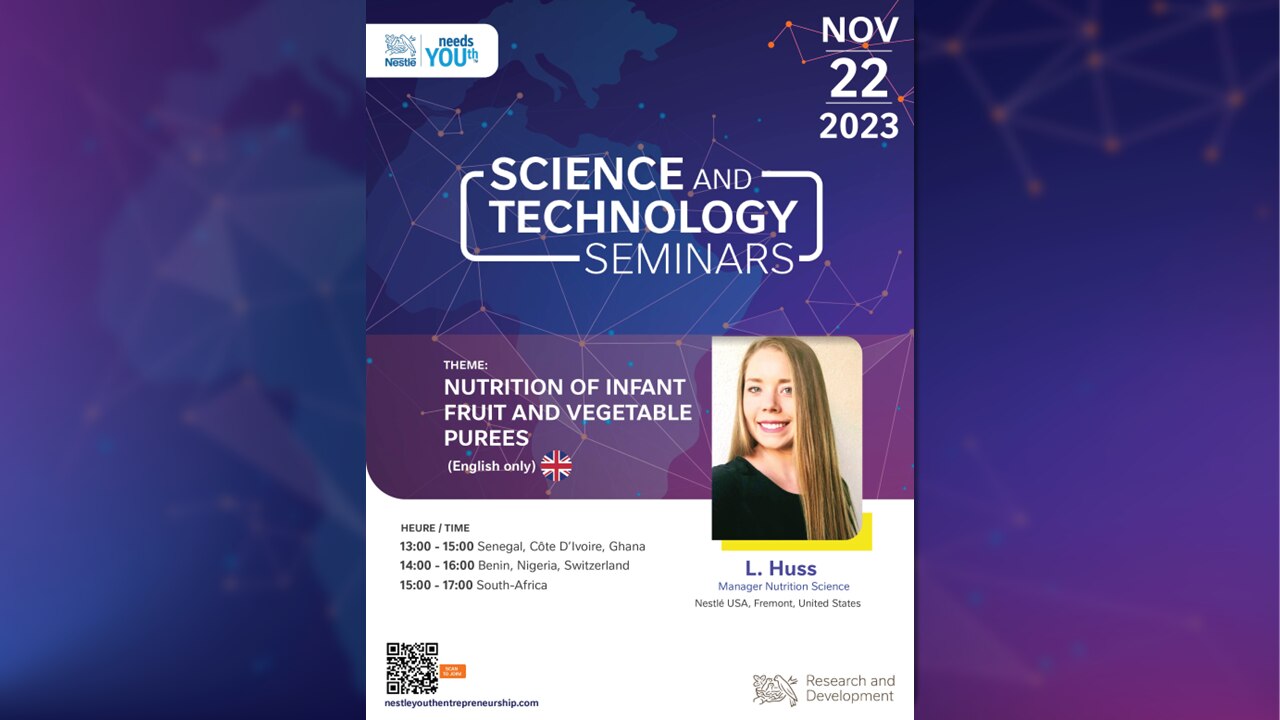 9. Nutrition of infant purees (English)

22.11.23

English

The Nestlé Science & Technology Seminars - exclusive for our partner universities in Sub-Saharan Africa.
Nutrition of Infant Fruit and Vegetable Purees with L. Huss (Manager Nutrition Science, Nestlé USA)
Explore the science behind creating nutritious and delectable purees for infants. Gain valuable insights into the essential nutrients, innovative techniques, and flavor profiles that contribute to optimal infant nutrition. This is your chance to expand your knowledge and make a difference in the lives of little ones. Register today!
13:00 - 15:00 Senegal, Côte d'Ivoire, Ghana (GMT)
14:00 - 16:00 Benin, Nigeria, Switzerland (GMT+1)
15:00 - 17:00 South Africa (GMT+2)